On March 25, 2022, it was announced that Stockton University had gained the silver Military Friendly school designation for the 2022-2023 school year. This designation comes from the hard work and dedication that schools and organizations have in providing the military community with a chance at success.
Military Friendly is part of the larger organization, Viqtory, and was founded in 2003 in order to standardize the measurements of an organization's commitment and effort to creating success and having beneficial impacts on the military community. This organization does not just focus on schools, however, one of the reasons they do highlight higher education is to display strong military-affiliated schools that have the proper methods to allow for the community to thrive.
There were over 1,800 schools that took part in the evaluation process necessary to receive this distinction where schools would have public records examined as well as take part in Military Friendly's personal surveys. Of those 1,800 that participated, 655 received gold or silver designations and will be written about in Military Friendly's 2022-2023 School list that is published within GI Job in their May and October issues.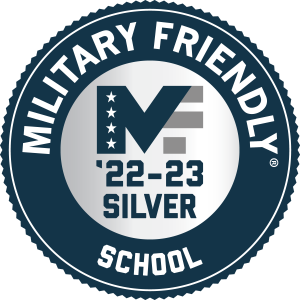 The university has previously received this distinction with 2020 bringing in the gold, and this year the silver. Stockton University has over 400 military-affiliated students that have many opportunities, resources, and leadership chances on and off campus to succeed and thrive. From personal areas such as the Military and Veteran Lounge to beneficial faculty and staff who are there to specifically aid those who have served the country. Michael Barany, D.Sc., Director of the Military and Veterans Success Center at Stockton was ecstatic about the opportunity stating: "This is exciting news because a lot of hard work has gone into supporting military veterans at Stockton and providing them with resources to be successful,".