Written for The Argo by Chase Fogletto
As the semester proceeds full throttle and virtual learning continues, supporting students' mental health is Stockton's Wellness Center's utmost concern.
Anybody living in America right now most likely agrees on one idea: this year has been challenging. Lives everywhere have been affected by the pandemic and the political anxiety associated with the upcoming election. For students, it can be overwhelming to try to juggle a course load and navigate in our new COVID-19 world.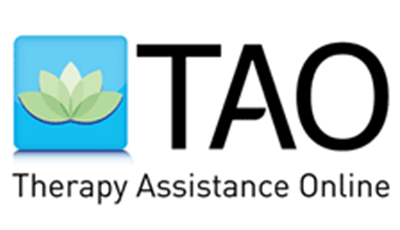 Stockton's Wellness Center is making sure that students' mental health is accessible during the campus transition to mostly online events. In doing so, they have enlisted some newly available resources such as TAO (Therapy Assistance Online.) TAO is a service licensed by Stockton that gives students access to therapy virtually.
TAO offers interactive web-based activities that help students with anxiety, depression, and other common mental concerns. It includes interactive videos, activities, and even a way to connect with a counselor online through the service. Along with an area to create daily entries, this service can help students better understand their challenges by tracking their progress through TAO as the semester progresses.
The free service is available to all Stockton students and can be accessed through the Stockton Wellness Center home page.
To sign up for TAO, click this link and get access through your Stockton email address.
https://thepath.taoconnect.org/local/login/home.php
Be sure to also check out Stockton's Wellness Center's homepage for other helpful information, such as the video presentation titled "Thriving in Quarantine" by Nate Morell, a prevention specialist and Assistant Director of Counseling Services at Stockton University. This web presentation reminds Stockton students they are not alone in battling mental health issues.
"Remembering what the norm is can be difficult," says Daniel O'Brien, a recent transfer and current junior. "It's helpful to know how useful the Wellness Center can be during these times."
Don't hesitate to reach out to friends, family, professors, and fellow students to seek help.
Stockton Wellness Center Homepage: https://stockton.edu/wellness-center/
Stockton Wellness Center Homepage: https://stockton.edu/wellness-center/