Written for The Argo by Giavanna Georgia
As kids, we were always told that the best years of our lives will be during college. Here we will meet lifelong friends, our maids of honor, our best men, our soulmates! Heading off to college is a huge stepping stone. Because of all this, many students want to kick-start their college experience by getting involved and making new friends–but are not quite sure how to do so.
For these students, Greek Life is the way to go.
A couple of sisters from Zeta Tau Alpha were willing to express their thoughts and experiences. When Tiffany Didonato was asked what she has gained from being a part of Greek life, she said, "I gained leadership experience, amazing friendships, volunteer/service opportunities, networking in and outside of school." Ashley Elias, another sorority sister, elaborated: "I have gained confidence, sisterhood, and a huge appreciation for all of the philanthropy work and community service we do." Elias mentioned that her favorite sorority memory has been getting her big and little: "They are both so important to me and it was amazing going through such a fun process together!"
Phi Delta Theta's recruitment chair Bailey Otto said he looks for men that carry the same values that his fraternity does. "Anyone who is willing to be their brother's keeper is joining for the right intentions," Otto added. "Balancing school and the fraternity is super hard for me being a nursing major. I prioritize school first because that's what I came here for and the fraternity is me making the most of my time here. The fraternity doesn't just open new doors to meeting people on campus, but in the world as well and hopefully finding a job in the future." Otto's fellow brother Justin Rossi shared that his favorite moment was 'Pie a Phi.' This exciting event raises money for philanthropy–as well as the opportunity to pie his brothers!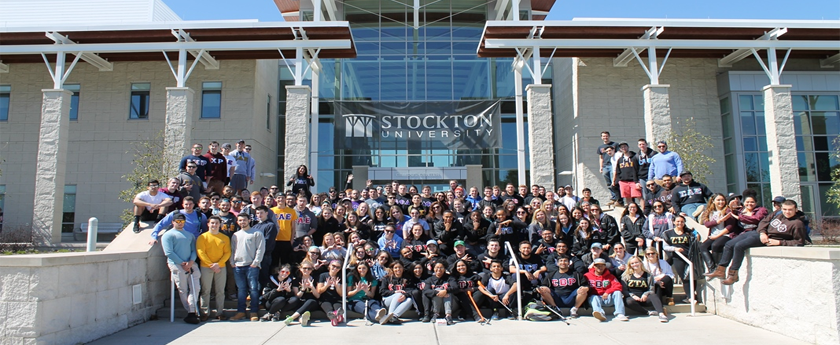 Daniel Wright, a Kappa Sigma member, said that because of Greek life, he gained lifelong friends he can count on. When asked about Greek life, Wright provided some advice: "It's so important to have some sort of planner to keep track of assignments and events. Write everything down! It's a huge help." Another Kappa Sigma member, Anthony Carlo, stated, "I have gained a whole group of good friends who I know would do anything for me and are always there for each other."
Tri Delta's Danielle Vizthum has nothing but pride for her sorority. "I have so many great memories in Tri Delta," she said, "but I think one of my favorites is the St. Jude Walk/Run! It is always such a great day celebrating all of the fundraising we have completed for St. Jude and there are always so many smiles on everyone's faces. Sharing the day with my sisters and other people who feel the same about giving back to an organization that does so much for children in need is always the most rewarding experience."
Interested in Greek Life? Check out this link to Stockton's Fraternity and Sorority life for more on our chapters, missions, and core values!
https://stockton.edu/fraternity-sorority-life/