Written for The Argo by graduate student, Theresa M. McMackin
Ruth Bader Ginsburg, Supreme Court Justice and civil liberties activist, died at the age of 87 on September 18, 2020. Her death announcement, released by the United States Supreme Court late Friday, listed her cause of death as complications due to pancreatic cancer.
Known by much of the American public as the 'Notorious RBG,' Ginsburg served as a Supreme Court Justice since her appointment to the Court in 1993. Her nomination by President Bill Clinton and her eventual Senate confirmation marked the second time in United States history that a woman had been appointed to the life-time role as a Court Justice.
Prior to her appointment, Ginsburg served as a lawyer and director of the Women's Rights Project with the American Civil Liberties Union in the 1970s. While with the ACLU, she successfully argued a series of cases that challenged traditional gendered discriminations and barriers to equality under the law. She has been personally credited with bringing to the forefront the feminist movement and women's rights under the protections of the fourteenth amendment.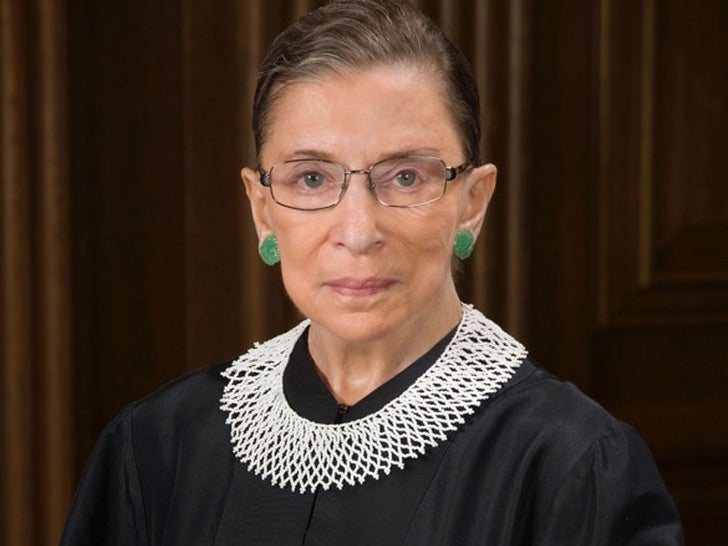 Born on March 15, 1933 to Nathan Bader, a Russian-Jewish immigrant, and Celia Amster, daughter of Austrian-Jewish immigrants, Joan "Ruth" Bader grew up in Brooklyn in relative poverty. Following her sister's death from meningitis when Ruth was 14 months old, she was taken under her mother's wing and encouraged to excel academically.
Ruth's mother Celia, despite her strong academic background, was not allowed to attend college following her graduation at the age of 15 in order to provide her brother the opportunity. Celia Bader died in 1950 one day before Ruth's graduation from high school.
Ginsburg later gave tribute her mother during the announcement of her nomination to the Supreme Court. "I pray that I may be all that she would have been had she lived in an age when women could aspire and achieve and daughters are cherished as much as sons," she said.
Ginsburg attended Cornell University from 1950 to 1954, earning a Bachelor of Arts in government. While at Cornell she met Martin Ginsburg, whom she married one month after graduation in July 1954; the two remained married until his death in 2010. They had two children, Jane and James, both of whom were born during Ginsburg career.
In the fall of 1956, Ginsburg enrolled in Harvard Law School, one of only nine women out of a class of 500 men. Ginsburg later transferred to Columbia Law School when Martin took a job in New York City; she graduated in 1959, and academically tied for first in her class.
Unable to find employment following graduation, Ginsburg went on to serve two years as a federal law clerk following the intervention of a Columbia Law professor. From 1961 to 1963, Ginsburg was a research associate and later associate director of the Columbia Law School Project on International Procedure. In 1963, Ginsburg became a full-time law professor at Rutgers Law School, becoming one of the fewer than twenty law professors in the United States; she earned tenure in 1969 and left Rutgers in 1972. She became the first tenured female professor at Columbia Law School while teaching there between 1972 and 1980.
Ruth Bader Ginsburg is survived by her daughter Jane, a Columbia Law School professor, and James, founder of a classical music recording company in Chicago, and four grandchildren. Ginsburg is expected to lie in repose at the Supreme Court, with a public viewing planned to be held outdoors. She will be buried in Arlington National Cemetery next to her husband.