The legacy of Holocaust survivors remains strong in the hallways of Stockton. This is not news, but the latest step in honoring survivors is in the form of a scholarship intended to assist students in Holocaust and Genocide studies.
Ann and Howard Rosenburg, children of Jadzia and David Greenbaum, established a $25,000 scholarship in honor of their parents, who survived labor and death camps in Poland and Germany before immigrating to America after the war. In 1957, the couple moved to Atlantic City and eventually settled in Margate in 1978.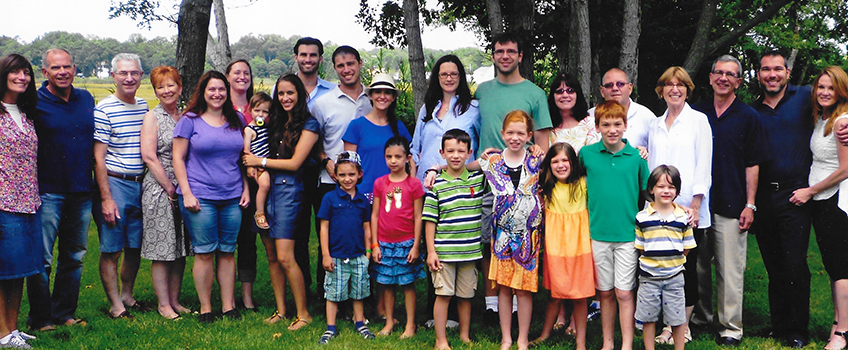 Jadzia Greenbaum's footprint at Stockton goes a long way back; she was a member of the Sara and Sam Schoffer Holocaust Resource Center Executive Committee. The Greenbaums will likely be featured in an upcoming exhibit at the Holocaust Resource Center, which spotlights stories of survivors from and residing in South Jersey after the war.
They will be fascinating, heart-rending stories to be sure; such tales are close to home for so many, and the Stockton community is no different.
David passed away in 1994 and Jadzia in 2013; they left behind four children who have not only honored their parents' legacy of resilience and survival, but have shared it for generations to come in the latest Holocaust studies scholarship.

For more information, read the full story from University Relations and Marketing at New Scholarship Honors Holocaust Survivors – News